Welcome to your digital Project Trust Fundraising Pack to help you get started on your fundraising journey.
Fundraising to support your volunteering placement is an important part of your Project Trust experience and an opportunity to learn and develop skills for life.
We are here to support you every step of the way to help you achieve your target. Over the past 50 years we have successfully supported over 8,000 Volunteers. In the following pages, you will find advice, ideas and how-to guides for key parts of the fundraising process. Read through everything here and refer to it throughout your fundraising journey; it contains all the tools and information you will need to hit your target.
Bookmark this page! It is not accessible through the rest of our website or search engines – this information is for your benefit.
Your systems of support
We are here to help you at every turn. Staff members are dedicated to assisting you with this part of your journey, as well as events and programmes in place to support you in your endeavours.
Here are the main ways you can contact us for advice and support. You can also message to request a call back if you prefer speaking directly or book a 1-to-1 meeting with Tom (see to the right).
Fundraising Team (Coll Office)
Tom (Volunteer Support)
Sheila (Finance Director)
Fundraising Resources and FAQs
We have collected the resources from around this pack into the list below, for quick access:
Pies and Statistics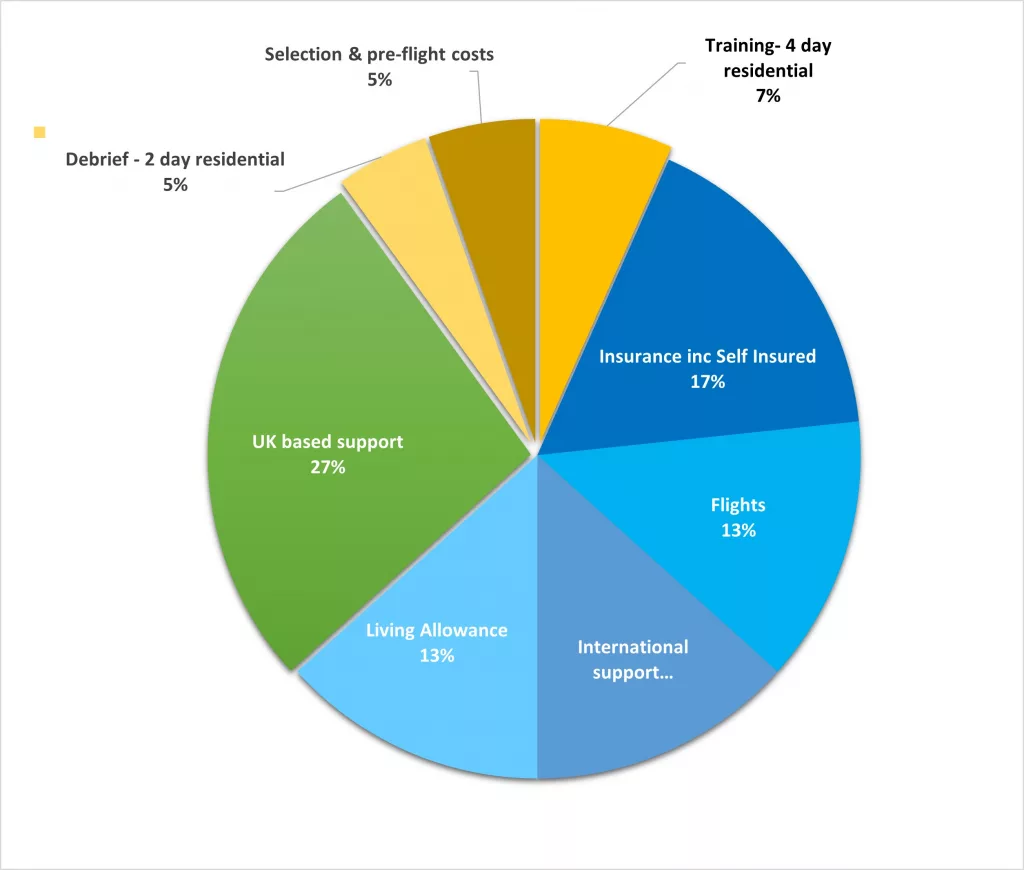 Fundraising Target Cost Breakdown
Sheila has collated the breakdown of how we use the funds you raise during fundraising. This is both for your information, and for you to share with sponsors – many Volunteers add a pie chart like the one provided to their fundraising leaflets.
| | |
| --- | --- |
| 5% | Selection & Pre-flight costs |
| 7% | Training (4-day residential) |
| 5% | Debriefing (2-day residential) |
| 27% | UK-based support |
| 13% | International support |
| 17% | Insurance (inc. self-insured) |
| 13% | Living allowance |
| 13% | Return flights |
These costs are averaged across all of our country programmes.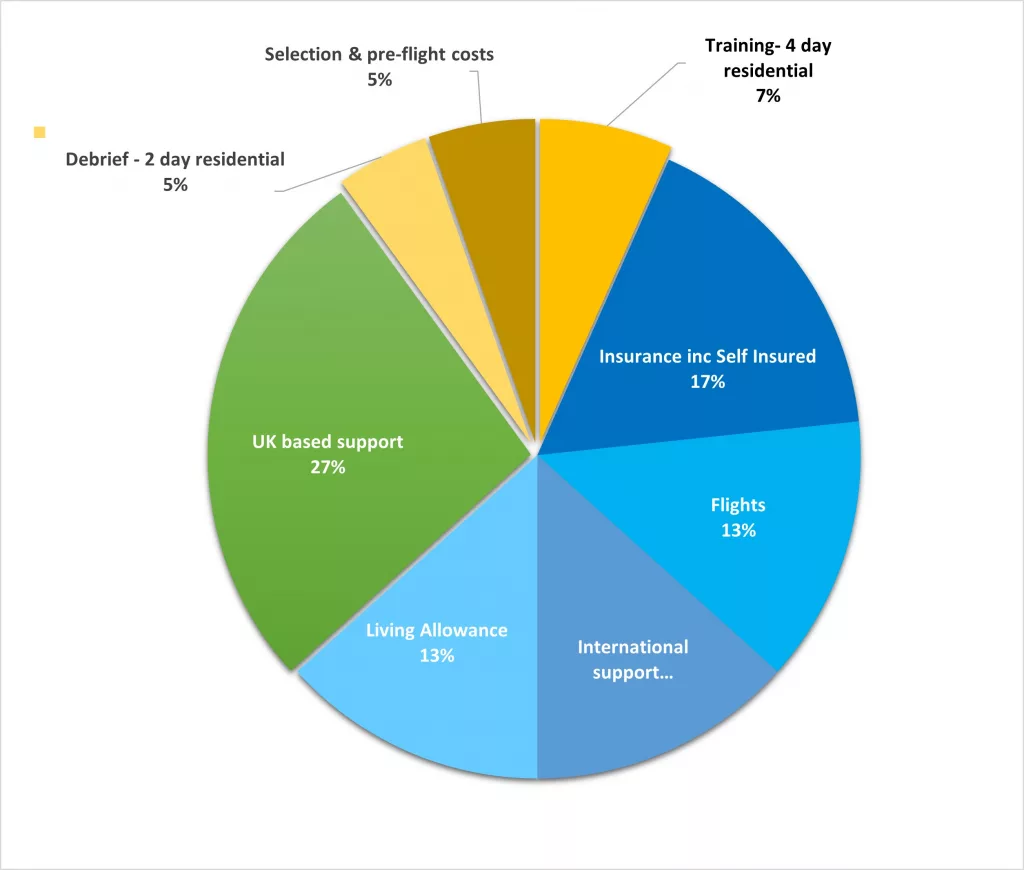 Fundraising advice from previous Volunteers.
Since 1967, over 8000 young people have volunteered with Project Trust in more than 67 countries.
We asked our volunteers departing this summer what advice they would give to volunteers at the beginning of their fundraising placement. Here are some of their responses: