Our experienced and dedicated staff team, which includes a number of Project Trust Returned Volunteers, supports our young people at every stage of their Project Trust experience.
Fatima Alarakha
Volunteer & Schools Coordinator
Fatima joined the staff team in 2022, networking and building relations with schools, as well as working closely with Volunteers along every step of their Project Trust journey. Her year volunteering in Malaysia (2017/18) went on to inform her Fine Art degree where she focused on the effects of Islamophobia & colonialism, and her ongoing climate activism with Islamic Relief. She also sits on the Project Trust Diversity & Inclusion and Sustainability Working Group.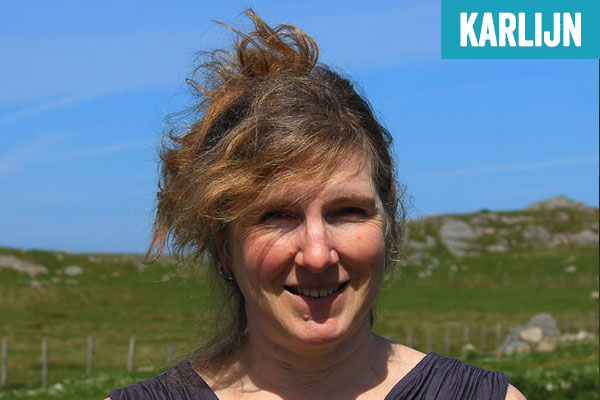 Karlijn Bakker
Administrative Assistant
Karlijn has worked in administration for nearly 30 years, 13 years of which have been with Project Trust.  She is a Dutch national who spent one year as an au pair in Scotland as a teenager which gave her an understanding of what it is like to engage with a culture different from her own at a young age.





Ingrid Emerson MBE
Chief Executive
Ingrid previously worked with Raleigh International, where, after six years, she was awarded an MBE for her outstanding work in a scheme promoting volunteering opportunities for inner-city young people. Following Raleigh, Ingrid worked at Groundwork in North Wales for eight years until joining Project Trust in 2008.



Janice Henderson
Hebridean Centre Manager
Janice has worked with Project Trust for 14 years, starting as Housekeeper and now managing the Hebridean Centre (bunkhouse and office) and Summer Staff.  Janice's role involves maintaining and caring for Project Trust properties, including the Hebridean Centre, as well as the staff and all the young people who travel through it.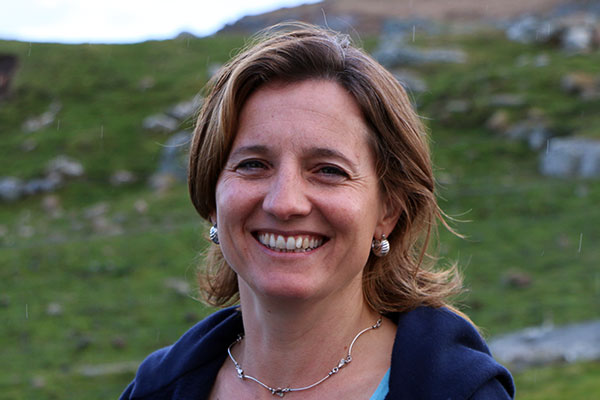 Fra MacIntyre
International Programme Manager
Fra volunteered with Project Trust in 1993/94 in Sri Lanka and first became a member of staff in 1997, managing several country programmes in Asia and South America. Her current role is to facilitate the administration of the International Programme Department, including arranging the logistics of residential courses, Volunteer travel and health screening. Her experience as Volunteer herself, as a member of staff and also as a parent of a Volunteer, gives her a unique insight into the Project Trust experience.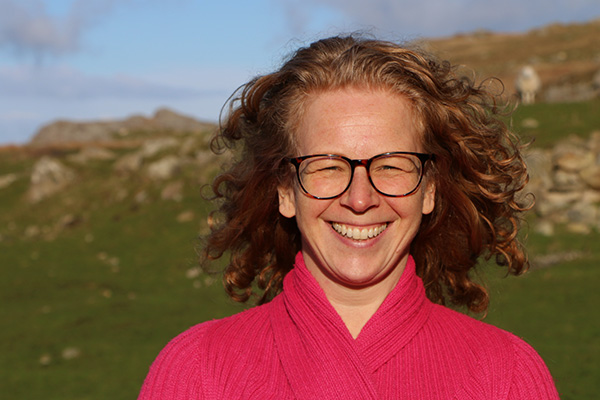 Jil McMeekin
HR & Policy Director
Jil is a CIPD qualified international HR professional with extensive experience in generalist and international HR gained in the UK, Europe, and South America. Within Project Trust, Jil is responsible for people policies and compliance.  Jil is Project Trust's Company Secretary.
Alex Page
International Programme Director
Alex has over 25 years' experience of project and programme management in the charitable sector. His main focus has been international development, especially poverty alleviation, youth engagement and environmental conservation. In his early career he led remote expeditions to conserve coral reefs and rainforests around the world. More recently, he was Raleigh International's Country Director in Tanzania and Chair of Scotland's International Development Alliance.
Amy Schofield
Country Coordinator
Amy is a Returned Volunteer from South Africa (2014/15). Since her time abroad she has achieved an Honours degree in Global Studies & Philosophy, which included six months studying at university in Bangkok. In recent years Amy has worked in the education sector, working with university students and supporting disadvantaged young people to access higher education. Amy joined the staff team in 2022.
Nic Smith
Senior Volunteer Fundraising Officer
Since 2009, Nic has worked with thousands of Volunteers, helping them along their fundraising journey, providing practical advice and encouragement. Nic is active in the local community on Coll and oversees the management of the local community centre.
Peter Wilson
Youth Development Consultant
A qualified Youth & Community Worker, Peter's career has been spent working with young people in a variety of roles. He has extensive experience of working with young people in an international context having worked in both Africa and Central America with Raleigh International and worldwide with Project Trust.
Heloise Allan
Development Director
A qualified secondary English teacher, Heloise has over fifteen years' experience working in the voluntary and education sectors in the UK and internationally. The inspiration behind this work started on the Isle of Coll when Heloise was selected as a Volunteer to teach in Vietnam (2003/04). She has also been lucky enough to live and work in Senegal as part of her degree programme and Rwanda as a VSO Volunteer working on a national HIV prevention strategy.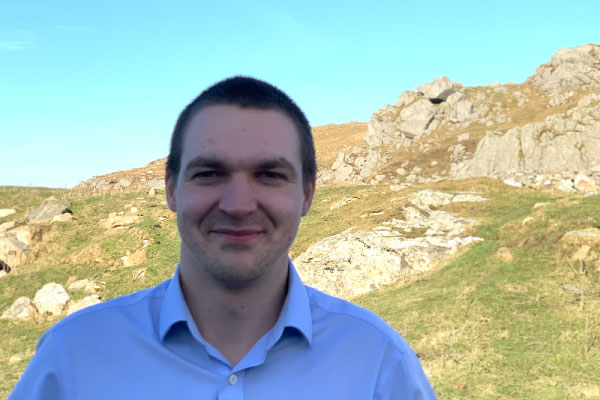 Niall Edwards
IT & Digital Manager
Niall is a Returned Volunteer (South Africa 2009/10) who volunteered with Outward Bound during his placement year and went on to work for seven years in the outdoor industry across North America and Europe, specialising in non-technical vital skills development.  Niall joined Project Trust's staff team in 2016 as a Country Coordinator and is now responsible for the development and maintenance of the IT systems, and is passionate about developing our digital presence.
Jane Ham
Head of Volunteer & Schools Engagement
A qualified secondary school teacher, Jane has dedicated her career to working with young people. She has gained experience as a Pupil Support Leader, providing pastoral care, academic support, and guidance in relation to post-16 options.




Millie Keddie
Volunteer & Schools Coordinator
Millie is a Returned Volunteer from Cambodia (2017/18). After her year of volunteering with Project Trust, Millie attended Edinburgh University and also worked as a support worker for adults and young people with learning difficulties. She is currently studying Health Science at the Open University and joined the staff team in 2022.
Andrew MacIver
Digital Engagement Graduate
Andrew joined our team as ScotGrad Digital Marketing Graduate in 2021. Andrew develops and implements our digital marketing strategy, including coordinating and driving our social media presence. Andrew has a background and qualifications in marketing and has gained experience in a variety sectors.
Sheila McNeil
Finance Director
Sheila joined Project Trust in 2021 and brings over 20 years' experience in charity accounting as well as a number of years in private sector finance.  She has a wealth of knowledge in relation to grant funding and enjoys the challenge of the many facets of accounting for charitable funds.
Kiera Russell
Volunteer & Schools Coordinator
An event management graduate and Returned Volunteer (South Africa 2016/17), Kiera joined the staff team in 2022. Since volunteering with Project Trust, she partook in an Erasmus exchange in the Netherlands and continued to work in youth care. Kiera is passionate about working with youth and in the third sector.
Rob Sidwell
Higher Education Strategy Secondee
Rob is a civil servant, currently on secondment to Project Trust. He has worked in various Government departments, including the Foreign Office where he worked on Iran bilateral policy, and most recently the Department for International Trade, where he led the launch of UK-India Free Trade Agreement negotiations.
Charlotte Springham
Volunteer & Schools Coordinator
Charlotte is a Returned Volunteer from Honduras (2017/18) and a recent law graduate. Her time in Honduras went on to shape her life in numerous ways, inspiring her final dissertation on development law within Latin America and her work with the Refugee Project initiative, which she managed on both a local and national level. Charlotte joined the staff team in 2022.
Eleanor Wood
Finance Assistant
Eleanor has extensive experience in finance, bookkeeping, and payroll administration.  Eleanor provided external support on Project Trust's bookkeeping and accounts for many years before joining the staff team as an employee in 2017 and feels lucky to have been involved with Project Trust for over 25 years.