Our Board of Trustees sets the strategic direction of our charity and is vital to the success of Project Trust.
The Trustees are responsible for ensuring that Project Trust's operations and governance comply with our charitable aims and regulatory requirements, and are in line with our mission and values.
We are proud to have a passionate and committed Board of Trustees, bringing a wealth of experience and skills to the organisation. Many are Project Trust Returned Volunteers.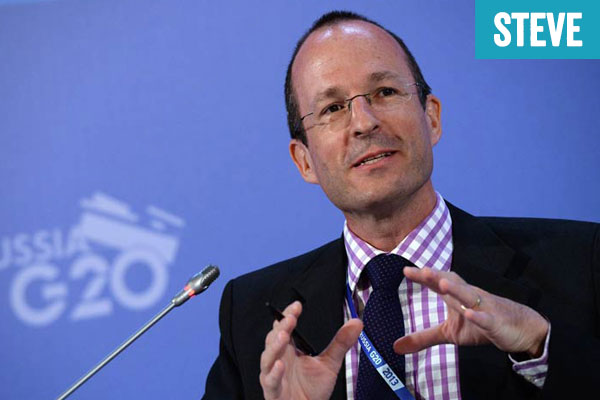 Steve Price-Thomas OBE
Interim Chair
Returned Volunteer, Jamaica 1985/86. 
Steve worked at Project Trust from 1989 to 1993, first as a Desk Officer then as Senior Desk Officer. He left Coll to work across the Pacific islands as a Programme Officer for VSO, before becoming VSO's Country Director for Vietnam. He then worked for the World Bank for just over four years before returning to Vietnam as Oxfam's Country Director.  He has worked for Oxfam since then in roles including G20/BRICSAM strategy manager,  Deputy Advocacy and Campaigns Director: Southern Influencing and Advocacy and Campaigns Director. Since 2020 Steve has been as Oxfam International's Advocacy, Campaigns and Engagement Director.
 
Steve received an OBE for services to development in Vietnam in the 2011 New Year Honours List.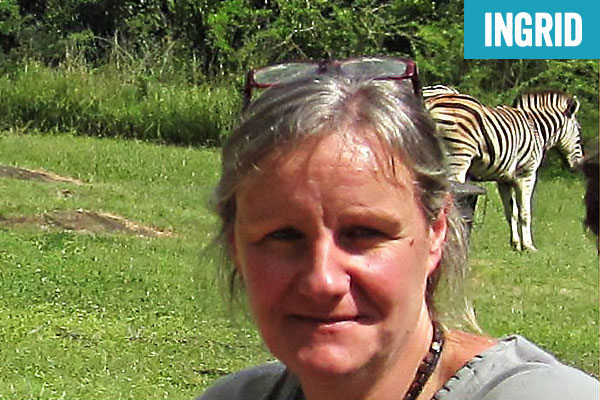 Ingrid Emerson MBE
Chief Executive
Ingrid previously worked with Raleigh International, where, after six years, she was awarded an MBE for her outstanding work in a scheme promoting volunteering opportunities for inner-city young people. Following Raleigh, Ingrid worked at Groundwork in North Wales for eight years until  joining Project Trust in 2008.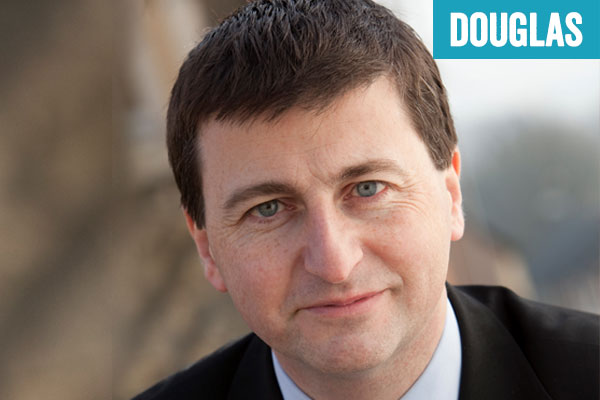 Douglas Alexander
The Right Honourable Douglas Alexander is a Visiting Professor at New York University (Abu Dhabi) and King's College, London. He serves as a Council Member on the European Council of Foreign Relations. Douglas is also Strategic Adviser to Pinsent Masons and a General Court Assessor at the University of Edinburgh Court.

Douglas has also served as Shadow Secretary of State for Foreign and Commonwealth Affairs for Her Majesty's Official Opposition (2011-2015). Previously, he served in numerous senior UK Ministerial positions (2001-2010), including as Minister for Europe, Secretary of State for Scotland, Secretary of State for International Development and the UK's Governor of the World Bank.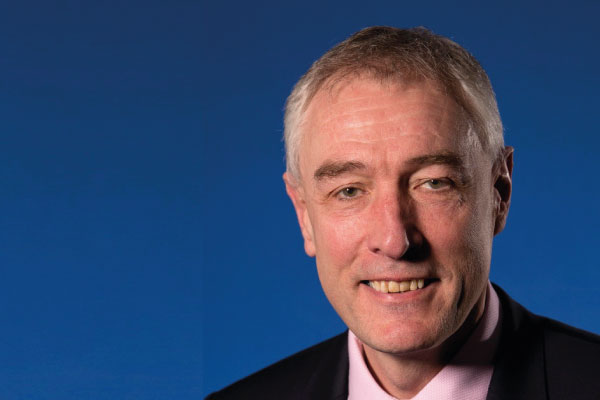 Rob Beckley
Rob Beckley is an Assistant Commissioner in the Metropolitan Police, leading the criminal and complaint investigations into what happened on the day of the Hillsborough disaster and the events leading up to it. In his 34-year policing career he has had extensive operational and investigative experience, as well as national roles in counter-terrorism, race and faith issues, and third sector and voluntary engagement in policing. He has been a chief officer in two police forces and Chief Operating Officer for the College of Policing, the body responsible for setting professional policy, standards and training requirements across policing in England and Wales. He had a brief period of retirement before being appointed by the Home Secretary to take on the current role.

Before joining the police, Rob worked in Sudan where, as coordinator of volunteer teaching in the Ministry of Education, he was responsible for deploying Project Trust volunteers across the country. Following this he worked at the Centre for International Briefing in Surrey where he ran courses preparing people for deployment overseas. He has maintained an interest in international matters both professionally and personally and is a Fellow of the Royal Geographical Society.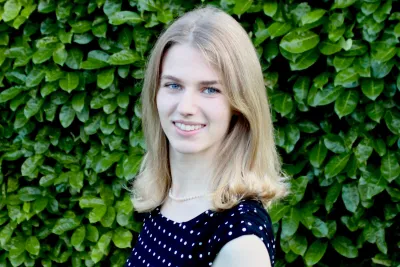 Louise Bratchie
While on secondment from the Civil Service Fast Stream, Louise spent six months advising Project Trust on communications strategy, and she is delighted to be returning to the organisation as a Youth Board Member. She read Arabic and Spanish at the University of Cambridge, and spent a year volunteering overseas in Jordan as part of her degree.

Louise now works as an adviser on EU issues, having previously held a variety of roles across government, including at Border Force and the Department for International Trade.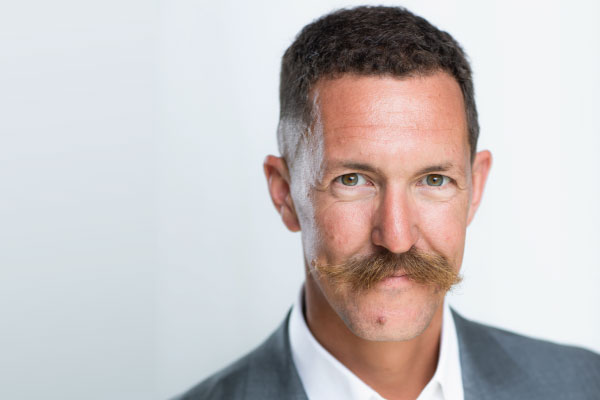 Ben Hammersley
Returned Volunteer, China 1994/95
A futurist and technologist, based in New York. He is the Principal of Hammersley Futures, an international strategic planning and futures practice, and the founder of Agathonic.AI – a startup developing augmented, embodied, and artificial intelligences. He is a Fellow of the Royal Geographical Society, the Royal Society of the Arts, and the Imperial War Museum Institute, and an advisor to the Calouste Gulbenkian Foundation. Formerly he was a visiting fellow of the Brookings Institute, and an advisor to the European Commission and the UK Prime Minister's Office. He is also a pilot, wilderness medic, and ultrarunner, and was the inventor of the word Podcast. He blames everything on Project Trust, and is delighted to serve on the board.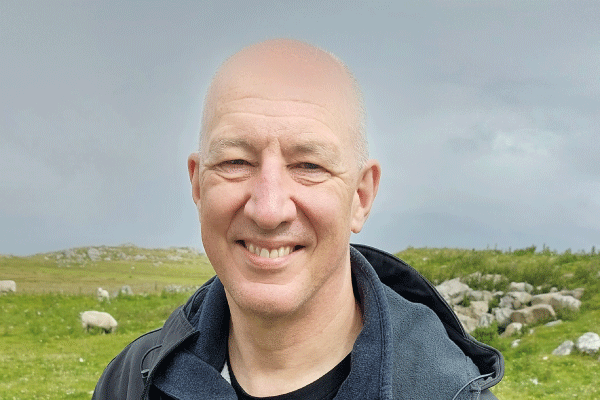 Mark Kent CMG
Mark Kent has been Chief Executive of the Scotch Whisky Association since January 2022. Prior to this Mark had a 34 year career in HM Diplomatic Service, where he served in a number of countries across Europe, Latin America and South East Asia. He was ambassador to the Socialist Republic of Vietnam (2007-2010), the Kingdom of Thailand (2012-2016) and the Argentine Republic (2016-2021).

Mark was appointed Companion of the Order of St Michael and St George (CMG) in the 2020 Birthday Honours for services to British foreign policy. Richard Hyder
Returned Volunteer, South Africa 1985/86.
After working for the Scottish Executive and Scottish Chamber Orchestra Richard switched to a career in investment working with private individuals, families and charities. Complementing over two decades of investment experience, currently with Punter Southall Wealth, Richard has been an elected member of the National Trust for Scotland, a member of the Scottish Episcopal Church investment committee and chair of an Edinburgh-based arts charity working with adults with learning difficulties. He is currently also a member of the Finance and Performance Committee for veterans care charity Erskine.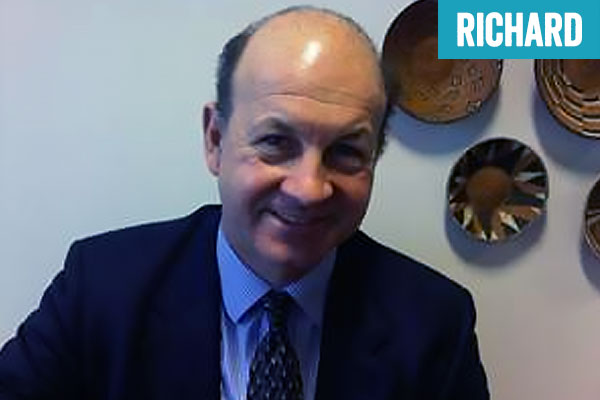 Richard Morgan
Richard is Head of International and Government Relations at Anglo American plc, who he joined in October 2010. Previously he worked with the UK Foreign and Commonwealth Office in Japan, South Africa and France.

Richard has a degree in modern languages from the University of Oxford. He is passionate about travel, culture and sport (although now mainly limited to cycling)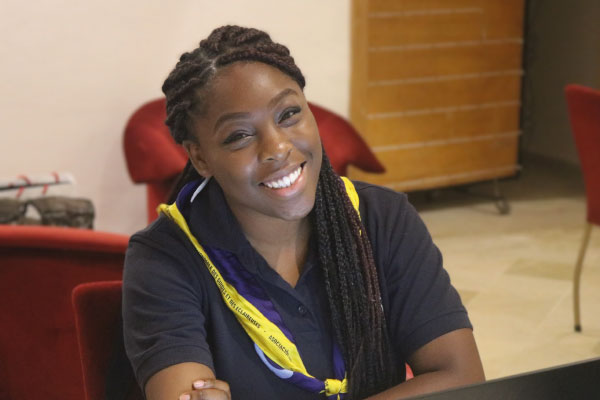 Ayowunmi Nuga
Returned Volunteer, China 2010/11
Ayowunmi is the Head of Expeditions for British Exploring Society, where she oversees strategic operations, programmes, volunteer management and safeguarding. She previously worked globally in the International Development sector, training civil servants to improve non-formal education initiatives. For several years she worked for the World Association for Girl Guides and Girl Scouts, where she led teams to develop strategies and support national youth organisations diversify their programmes and respond to the changing needs of young people.

Ayowunmi's year abroad with Project Trust inspired her to study Development and Peace Studies at the University of Bradford, and go on to volunteer with the International Citizen Service in Honduras and Ghana. In her spare time, Ayowunmi loves cycling, swimming and travelling.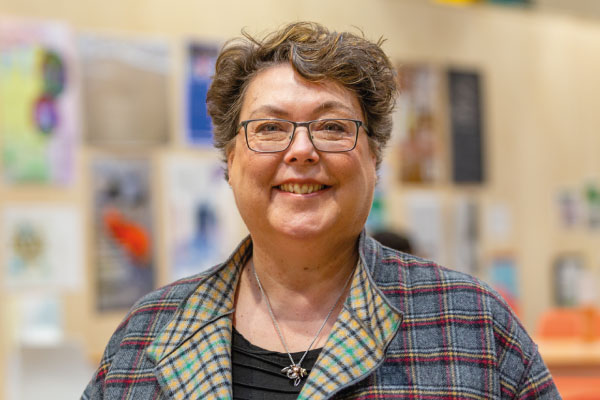 Sue Rigby
Professor Sue Rigby has been Vice-Chancellor of Bath Spa University since January 2018. Previously she was Deputy Vice-Chancellor for Student Development at the University of Lincoln where she was responsible for the student journey, and had oversight of the Colleges of Science and Arts. Sue is a palaeontologist by background. After academic roles at Cambridge, Leicester, and Edinburgh she moved into senior management, first as Assistant Principal and then Vice Principal at the University of Edinburgh. She is an HEA Principal Fellow.

Sue is Chair of Student Minds, and a Board Member for the Quality Assurance Agency and the West of England LEP. Sue was Chair of the Natural Sciences TEF Pilot Panel and Chair of the Learning Gain Steering Group for Office for Students. She led the review of the HE Credit Framework for England 2020-21. Sue's son volunteered with Project Trust, teaching in Honduras in 2019/20.