Blog Article: Kenya 40 years on …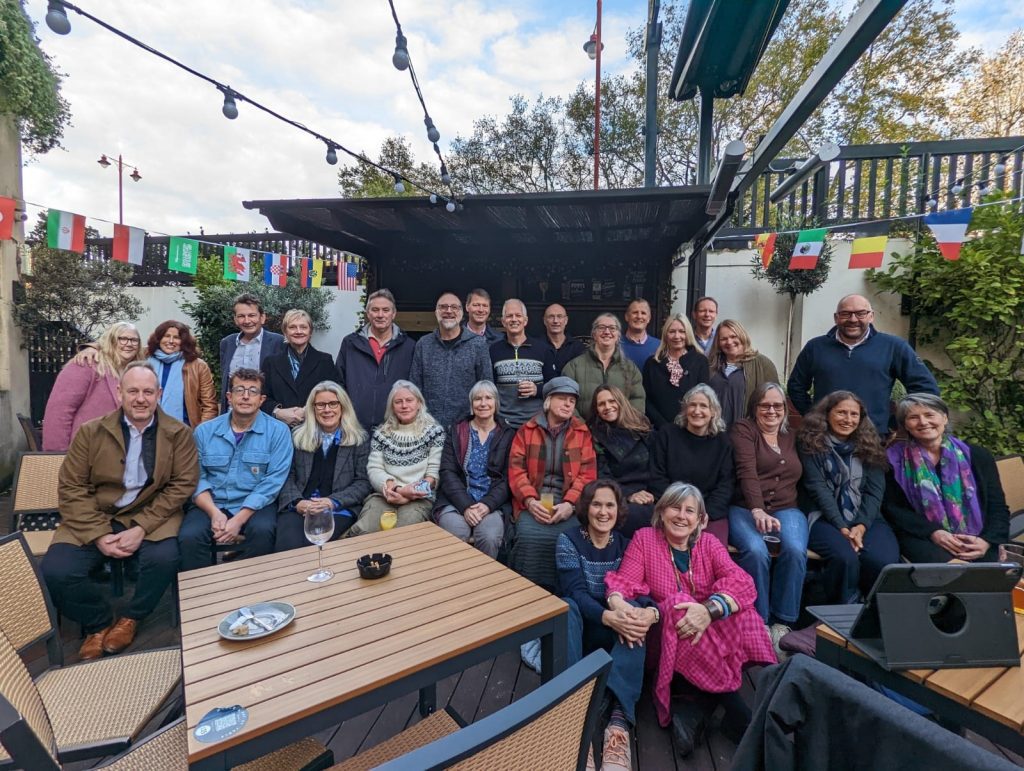 Since working as teachers in Kenya in 1982/83, a small group of us have remained in touch and meet every year to catch up, somewhere in the UK. And every year (usually at some later point in an evening when the beers have flowed) we moot a re-union of the larger PT Kenya group from that year. In 2021 we realised that the imminent 40-year anniversary was the perfect occasion to realise the ambition, so we set in place a major exercise to track down some 50 or so people we had worked with (Kenya was at the time PT's biggest hosting country). Many contact details we had; many others were easy enough to trace thanks to social media and Google. But very many were significantly more difficult. Andy Bradley and I managed some pretty impressive sleuthing to track down all but three. Out of 53 people, four sadly had died (including Frances Bell who passed during the year away); 18 could not or opted not to join the reunion. But we still managed to gather 28 people on a damp November afternoon in a pub in Blackfriars.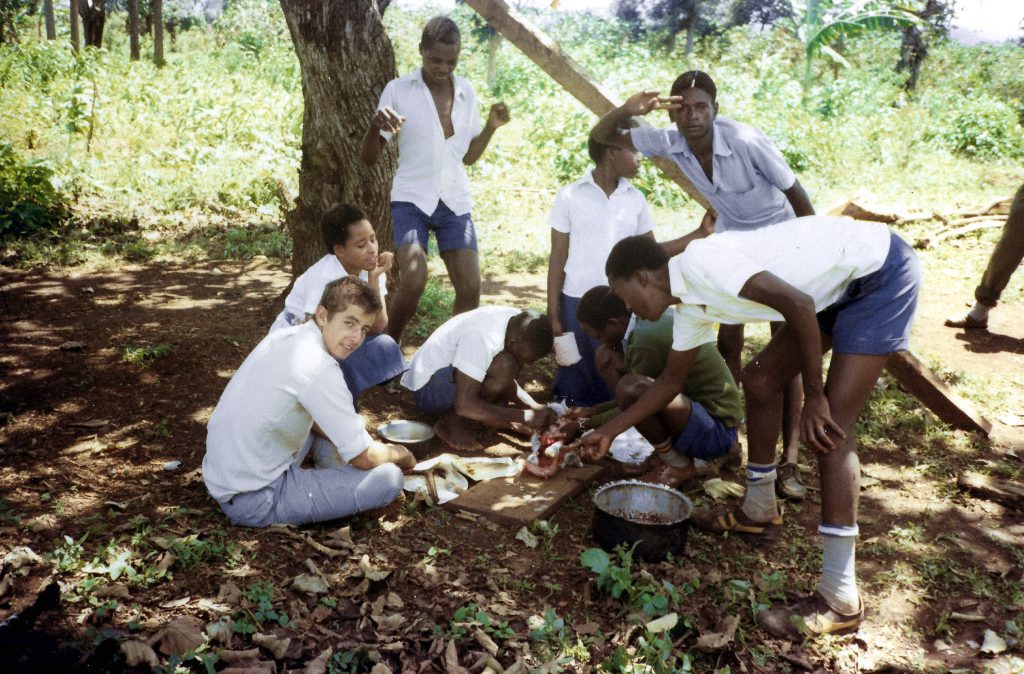 I was struck on the day about the intimacy that PT seemed to have imparted, such that warm conversations sparked into life almost instantly. They weren't just centred around amusing matatu stories or showing pictures of our children/grandchildren (though there was a bit of this I guess). But a room full of strangers we (quite bizarrely) were not. In fact, it was striking just how recognisable we all were from our 18-year-old selves. And we talked for the best part of six hours. We even managed to patch in Alison and John Fraser and the still exuberant Lavinia Bristol for a Zoom call. One thing we all agreed was that, despite what we had each achieved since our year away (which was impressive in its own right) our year in Kenya had had a profound effect on us all and had provided us with an experience on which we still draw on to this day.
Reflections on Kenya 1982/83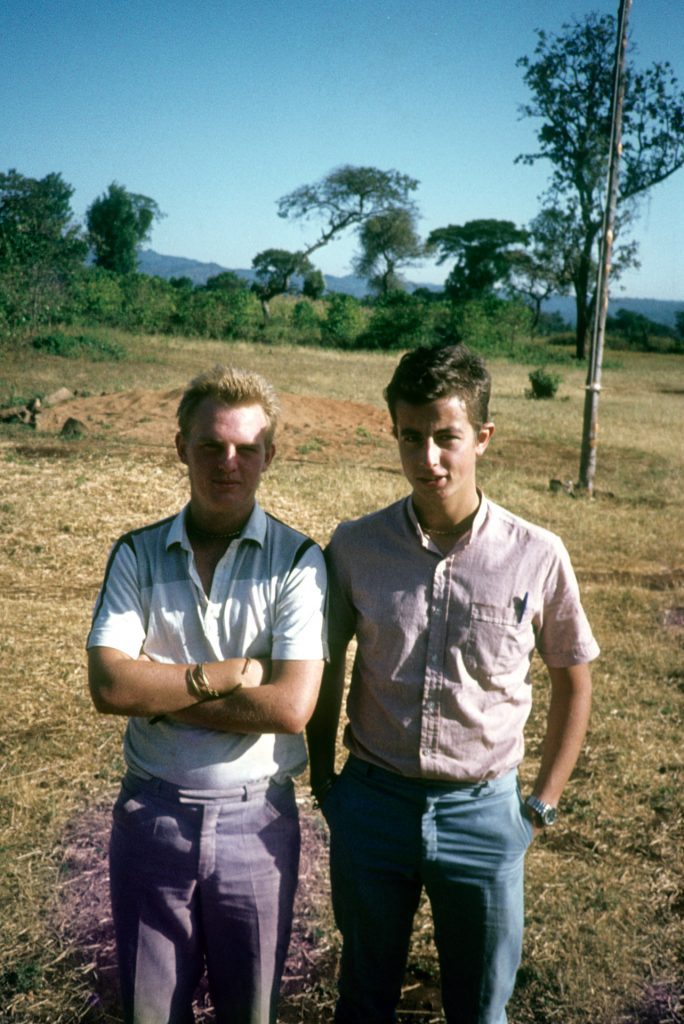 It was phenomenal how much we packed into a year. Teachers were scattered at schools across Kenya, from the coast to Lake Victoria. Jeff and I found ourselves at a small secondary school on the east side of Mount Kenya, south of Meru. To start we made up two thirds of the work force, and having received not much more than a day's teacher training (not really the way to do things) we dived in. We had no electricity in our home (just hurricane lamps), and fresh water was a tap 100m away. Our unscrewed floor harboured 'chiggers' – insects that hatched under your skin into lumps to then wheedle out at some point later with a needle.
The PT contingent in Kenya was overseen by the wonderful Roger Owles, who was based in a lodge in Nairobi, from where he exercised an understated governance – leaving us to our own devices, but remarkably always seeming to know where and when things might go awry. We all used the Lodge as a base from which to launch travels during school holidays. And travel we did: climbing Mount Kenya, paddling down the Tana River in a dugout canoe, wangling our way into game parks, or venturing north into the deserts bordering Somalia and over to Lake Turkana. And always hitching. We were all avid (and proud) scroungers, and while I look back a little shamefully on certain occasions, I learned resourcefulness.
We would all have innumerable stories to tell from that year, as would nearly every volunteer before and since. I have seen my own son, Sol, enjoy the same life changing experiences, working at a children's home in South Africa in 2015/16, and while much was different to my own experience, it still harnessed and nurtured in him the same independence and spirit of adventure.
Nick Giesler, RV Kenya 1982/83
Go Back