News Story: Spotlight – Richard Hyder
Project Trust board meetings moved online in March 2020 when we went into the initial Covid lockdown. As restrictions eased in the first half of this year there was an opportunity to meet again face to face and the annual Trustee meeting on Coll in June was reinstated.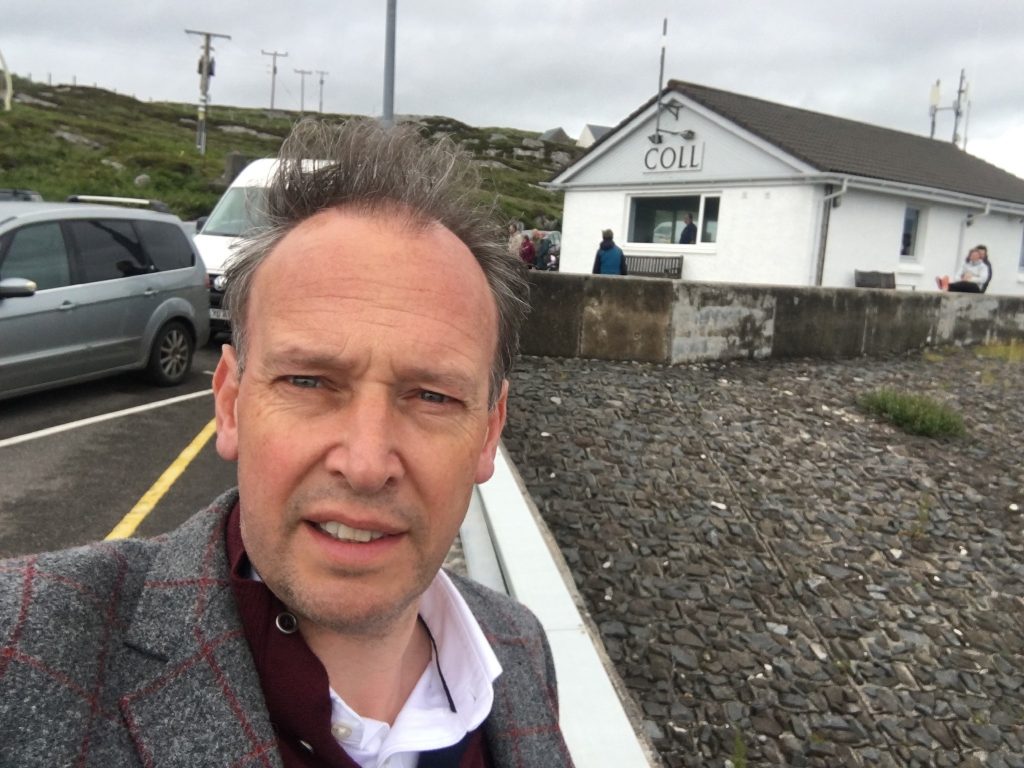 I was last on Coll in February 1985 for my selection course and since then so much has changed. Then again, a lot is the same. My grainy photos, in an album retrieved from the loft, showed a solitary and grey building that was the Coll Hotel and thirteen other teenagers beside a minibus that had returned us to the pier to meet the Claymore, the CalMac ferry then doing the Coll route. The Hebridean Centre hadn't been built and so selection was focussed around old Breacachadh Castle, still being restored at the time and venue for the infamous selection course ceilidh. I also found a copy of an article from The Independent dated March 1988 featuring Project Trust and a kilted Major Nicholas Maclean-Bristol which amongst other things described Coll as "the windiest place in Europe." That certainly hasn't changed and hopefully will be put to good use courtesy of a successful funding application to link the Hebridean Centre with some wind turbines. This grant has already provided new electric vehicles and bicycles. Great to drive and helping the carbon footprint.
The pandemic had a dramatic impact on Project Trust, its staff and volunteers. Like many organisations, furlough and redundancies became a reality and of course that was hugely difficult for all concerned but more so in the small community that is Coll. A reduced staff team worked tirelessly, initially repatriating all the volunteers and then over the months ahead keeping the charity afloat. Appeals to returned volunteers, other supporters and successful grant applications all contributed. The re-building process is now under way and the relief of seeing volunteers return overseas, initially to Senegal and Ghana in Autumn 2021, cannot be underestimated. Project Trust had its purpose again and the reality of having volunteers overseas has made such a difference.
Not all similar organisations survived. Raleigh International went into liquidation in May this year and Lattitude Global Volunteering in the second half of 2021.
Since I joined the board in 2019, Steve Price-Thomas, Project's current Interim Chair, has participated remotely from his home in Vietnam. I lost count of the number of pandemic Zoom board meetings we had and, as many people have found, the pandemic period has caused havoc with our memory of detail such as when we last saw people in person. I was completely disoriented when we were met off the ferry at Arinagour and Steve greeted me and said how good it was to meet in person for the first time. It felt as if we had met a long time previously.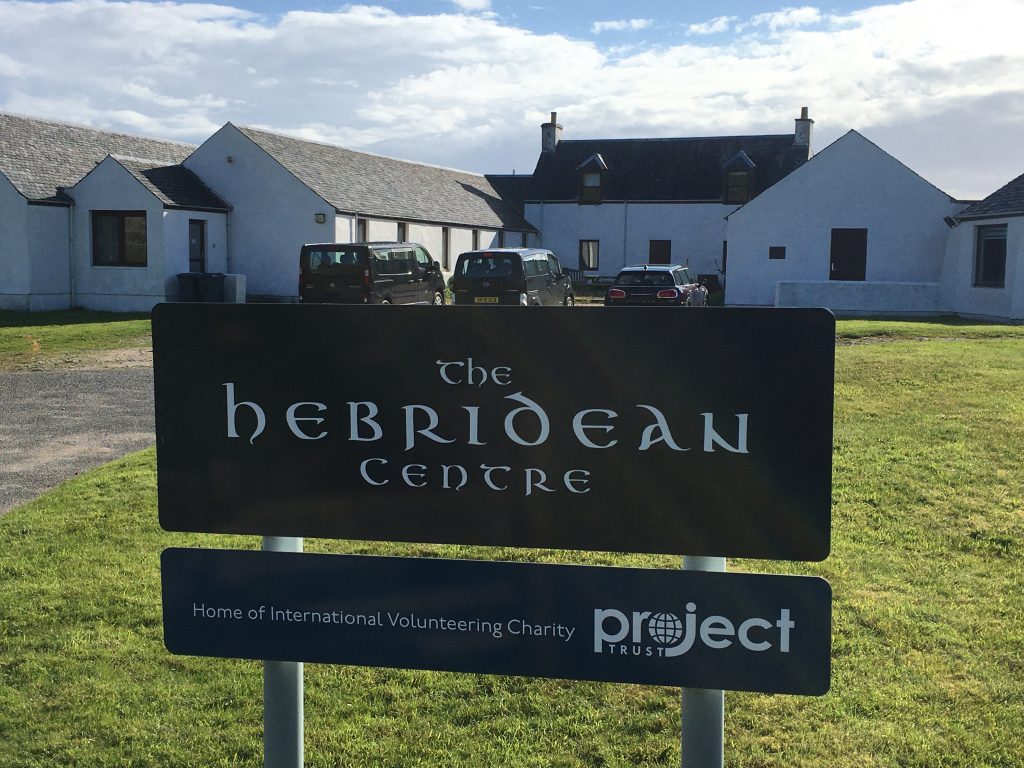 The board meeting on Coll is a fantastic opportunity to spend longer together and to meet and work with the staff. As a first time visitor to the Hebridean Centre to see the office space, sit and meet in the rooms which only a fortnight later would host training courses for the 2022 cohort of volunteers, it brought reality to what Project Trust does. As others have found before we were superbly looked after by Janice and Margaret and the conversations with staff and board colleagues over coffee and cake (Janice still maintains she cannot bake!) and a glass of wine in the evening were invaluable. We were joined by Nicholas and Lavinia Maclean-Bristol and Alison and John Fraser one evening and I was reminded that when I left for the Transkei, South Africa, in 1985 I was the youngest volunteer to have gone overseas and remain one of the youngest to this day. I can't thank them enough for taking that risk.
This reminder of the origins and history of Project Trust and its role on Coll and within the community will be crucial as the we consider the future direction of the charity and rebuild in a post-pandemic world.
There is much to consider: what continuing role should Coll play in the future and how do we best make use of our wonderful resources such as the Hebridean Centre; after being forced to move selection on-line is this the best way to do it going forward; should we send volunteers to new countries and different types of projects; how do we diversity the volunteer base and widen access; in a world of social media how do we best attract, communicate and interact with prospective, current and returned volunteers; is there a better funding model; what scope is there to collaborate with universities and other academic institutions? This is not an exhaustive list.
I was asked about the biggest learning experience I have had as a Trustee. Not easy to answer. It is one thing to read about the roles and responsibilities of a Trustee, but how does that work in reality? During the pandemic while Ingrid and her team did a fantastic job day-to-day keeping Project Trust going, it brought home the huge responsibility that Trustees take on. This covers all its stakeholders which includes current, past and aspiring volunteers, employees, funders, people in the Coll community and everyone associated with overseas projects. The evidence of the past 30 months demonstrates that when everyone pulls together and shares their skills and experience we can achieve incredible things.
We live in a world of troubling and growing inequalities where there is increasing intolerance, prejudice and division. Technology brings many benefits but an over-reliance on social media may limit our horizons and give us a blurred lens through which to view the world. Many people have had an awful time through the pandemic lockdowns and the impact of this compounded by the current economic and cost of living challenges will not be easy to recover from. As if that isn't bad enough we have a climate crisis to deal with and a transition from an oil based economy to manage and navigate.
Against this backdrop I believe Project Trust has never been more relevant and this is encapsulated in its Mission.
Slightly paraphrasing, Project Trust empowers young people to develop their confidence, resilience, awareness and leadership skills, engaging in cross-cultural exchange and having a positive impact within host communities and sharing this learning and understanding on a volunteer's return.
Go Back