News Story: Jess' Story
I am currently on a 10-month teaching placement in Senegal. As I am 22 years old, my Project Trust journey has been slightly different to the typical volunteer as I am one of the first to embark on the extended age range group. Doing a year overseas after university has suited me perfectly. A gap year was always something that appealed to me, however, in school I fell in love with my subject so I decided to go straight into university to study it. This was something I always reflected on and I couldn't help but be envious when seeing the fantastic work that the Project Trust volunteers were doing on their placements. As I was approaching the end of my undergraduate degree, I was left with the often feared question of what was next for me. Although I was confident in my future career choice, the prospect of going straight into the workplace was something that didn't sit quite right with me. I had a strong desire to see a new, vastly different part of the world and to experience another culture. As the working world is increasingly demanding, with employers looking for more experience now more than ever, I knew I wanted my gap year to be structured and well-established. When I saw that Project Trust had extended to university graduates, I thought this would be a perfect opportunity for me to meet all the criteria that I was seeking.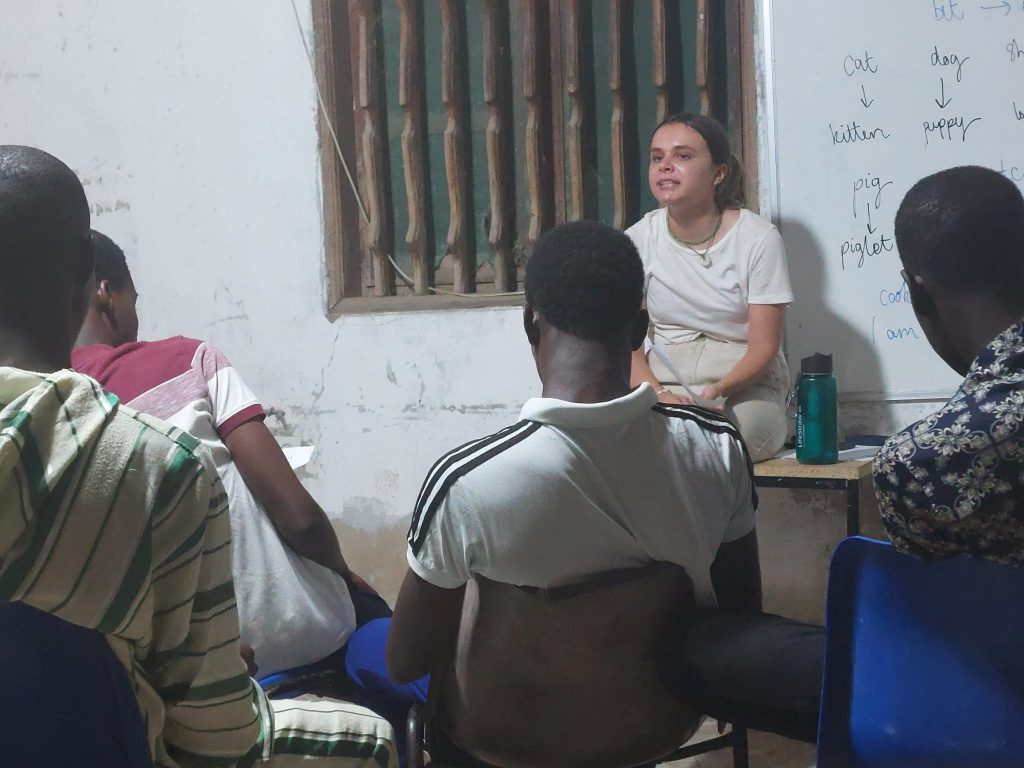 My Project Trust experience has been unforgettable. I have learnt more about the importance of culture, religion and languages in these past few months than I have throughout my whole lifetime. Connecting with people in Senegal has been simple in some ways yet challenging in others. We speak different languages, share different religions, eat different food and wear different clothes. However, we all have one belief in common, that a good education is a very powerful tool. Therefore, this has made it easy for me to implement this passion of mine onto committed and hardworking individuals. In my placement, I am teaching English in a community centre. However, my project doesn't stop there as I have started an enterprise which makes reusable sanitary products for females in the community. As this is still a taboo subject within the area, often forcing girls to miss days off school each month, I quickly realised the importance of implementing a subtle and sustainable solution for the girls.
Approaching a year abroad at an older age has been really rewarding for me as I came into this year with more experience. Unlike younger volunteers who, for example, may be experiencing living away from home for the first time, I was already comfortable with this feeling therefore it has been less intimidating for me in this regard. That isn't to say you won't learn anything during your year overseas. The possibility for personal growth is unmeasurable. I have learnt how resilient I can be, proving to myself that I can bounce back when things are challenging. I have enjoyed taking a year overseas after graduating university as I have viewed this year with a more focused outlook on what I want to do in my future career. This has meant I am continually thinking about the skills and knowledge that I am learning at my project and how this can be transferred and integrated into my job back home.
My year overseas was also very different to the usual year as I had to fundraise during a pandemic. This was an immense challenge as a lot of the typical fundraising opportunities were taken away from us. However, it was a chance for me to get creative. During your time at university, you meet many people and make countless connections. Therefore, I think fundraising during university only increases your chances as you have more networks. Although there are some clear obstacles with raising money at this age, such as your university peers being less likely to offer large donations, preparation and organisation is key here and if you can implement these factors then it is an achievable goal.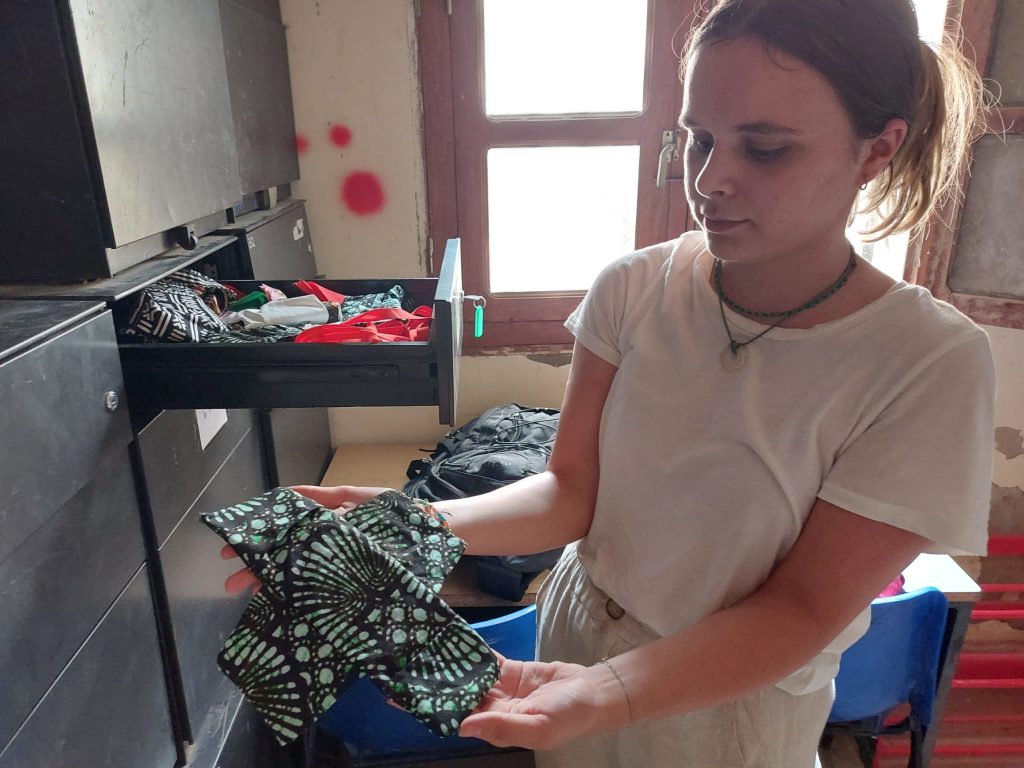 I would strongly encourage any graduates to embark on a year-long journey overseas with Project Trust as it can allow you to truly make a difference within the community and allows you to submerge yourself in a new culture. You will learn skills such as resilience, compassion, leadership, adaptability and interpersonal communication. I am very grateful for this opportunity as it has made me confident in my future career choice and has granted me the chance to fulfil my desire to live in a new and unique country while also enhancing my CV. The connections you make during your year abroad are simply not possible back home and I am confident that the knowledge I have learnt from the people I have met here will remain with me throughout both my working and personal life.
Go Back